Biography
I am a specialist in literature of the (very) long nineteenth-century, with particular interests in British Romanticism, Orientalism, Irish studies, and the reception of the classical tradition. Primarily I work on the poetry of Samuel Taylor Coleridge, William Wordsworth, Tennyson, and John Keats, with attention to other authors such as Joanna Baillie, Sara Coleridge, Edward Gibbon, Charles Lamb, and Thomas de Quincey. Increasingly I am drawn to nineteenth-century interdisciplinarity, particularly the relation of literary texts to material culture. I'm also an author of narrative non-fiction. What unites these themes is a fascination with what happens when different cultures come into contact; whether it's the way that ninteenth-century authors reinterpret classical myth, or how Zen traditions pass into modern settings.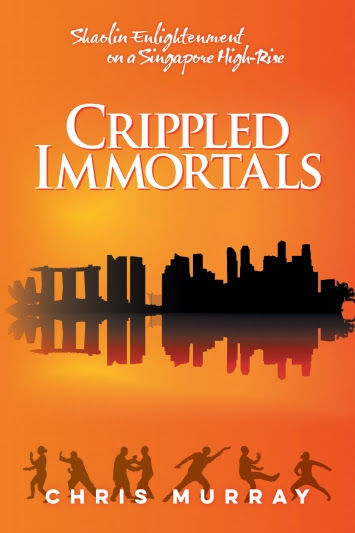 My first book, Tragic Coleridge (2013), argues that a philosophy of sacrifice permeates Samuel Taylor Coleridge's poetical and critical works, drawn primarily from his reading of the ancient Greeks, Shakespeare, Milton, and contemporary German writers. I followed this with Crippled Immortals (2018), a narrative nonfiction about my adventures in Singapore, Malaysia, and China. My latest book is China from the Ruins of Athens and Rome: Classics, Sinology, and Romanticism, 1793-1938 (Oxford University Press, 2020). Some of my essays are now available freely online: on Wordsworth's Discharged Soldier, on Romantic receptions of Confucius, and on de Quincey and the Opium Wars.

I came to Monash in 2017 having studied at University College Dublin (BA), the University of Bristol (MA), and the University of Warwick (PhD), and having held fellowships at Nanyang Technological University and Durham University. At Monash I serve on the steering committee for the interdisciplinary Nineteenth-Century Studies Research Unit. I convene undergraduate offerings on Romanticism and Anglo-Irish literature and contribute to a range of other courses. I am also coordinator of the Literary Studies Honours Programme. Amongst other affiliations I am a member of the Friends of Coleridge, the Irish Studies Association of Australia and New Zealand, and the Romantic Studies Association of Australasia. In 2017 I was elected a Fellow of the Royal Asiatic Society.
Current projects include:

- Coleridge's theory of double-touch, and its influence on Keats
- Religion in Irish literature
- The reception of William Blake in Australia
Research interests
Romanticism
Victorian literature
Anglo-Irish literature
Classical reception
Poetry and Poetics
Tragedy
The Gothic
Orientalism
Narrative non-fiction
External positions
Treasurer, Irish Studies Association of Australia and New Zealand
1 Jan 2020
→ …
Editor, Australasian Journal of Irish Studies
1 Jan 2019
→ …
Fellow, Royal Asiatic Society
31 Mar 2017
→ …
Research area keywords
Romanticism
Victorian literature
Ireland
Anglo-Irish literature
Gothic
classics
Poetry
Poetics
Postcolonial literatures
Creative Nonfiction
China
Orientalism
Network
Recent external collaboration on country level. Dive into details by clicking on the dots.

27/04/19

1 Media contribution

Press/Media: Profile/Interview